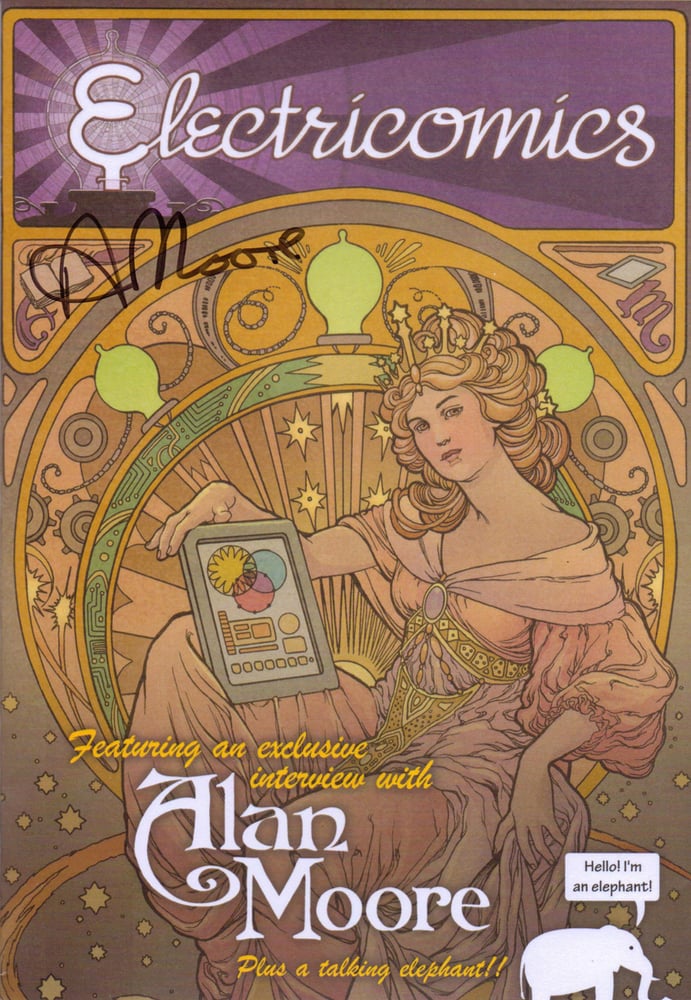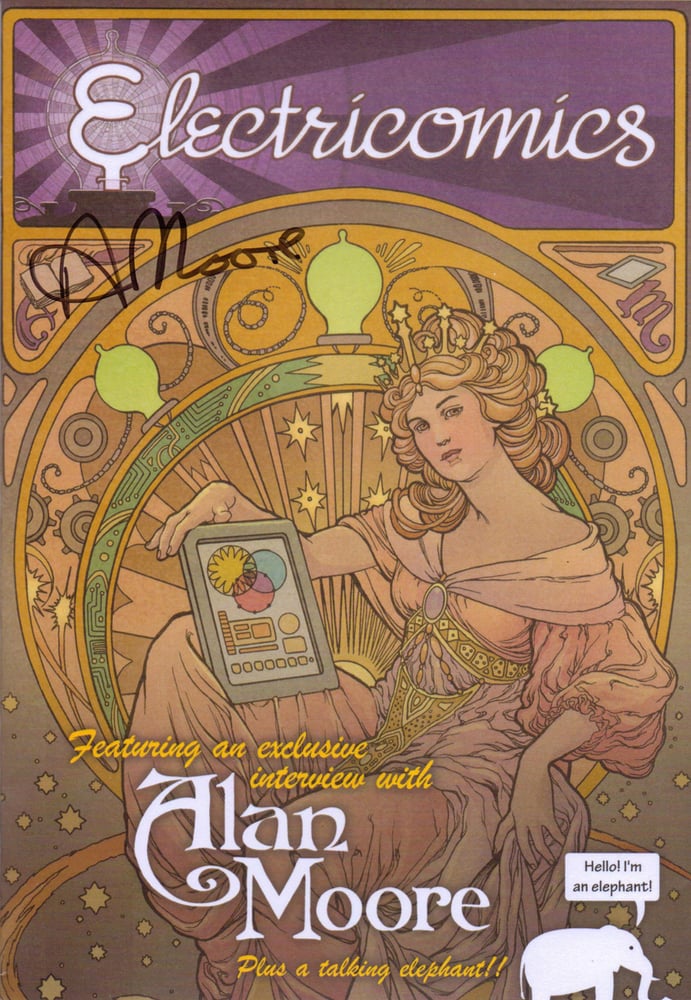 Limited Edition Signed Electricomics Booklet
by Colleen Doran and Alan Moore
£5.00 / Sold Out
******PLEASE READ******
We ship worldwide!!
BigCartel does not have large groupings of countries as shipping options, it wants me to put in shipping for each country separately.
The shipping rate is the same for everyone in each zone, so I have just put one country from each zone to make life easier for myself!
For shipping to Europe, Including Ireland, select Austria in shipping options,
For World Zone 1, select America,
For World Zone 2 please select Australia.
For info on what world zone you are in click here: http://www.royalmail.com/international-zones
Shipping on multiple items will be combined automatically.
Apologies for any confusion or inconvenience caused.
*****End of vital Shipping Info*****
Limited to a run of only 500 copies, this booklet was produced originally for the team's appearance at Thought Bubble Festival 2014 in Leeds.
Not all copies sold, so we are releasing the rest now for general sale.
All copies are signed by Alan Moore.
It features a beautiful cover by Colleen Doran coloured by Jose Villarrubia, an interview on the project with Alan Moore, and a three page comic by Digital Comics innovator Daniel Merlin Goodbrey, as well as sketchbook material and pencils by Colleen Doran, Nicola Scott and more.
For the logistics of fulfilling orders, each transaction is limited to a maximum of six items.
Transactions for more than six will be cancelled and asked to re-order.