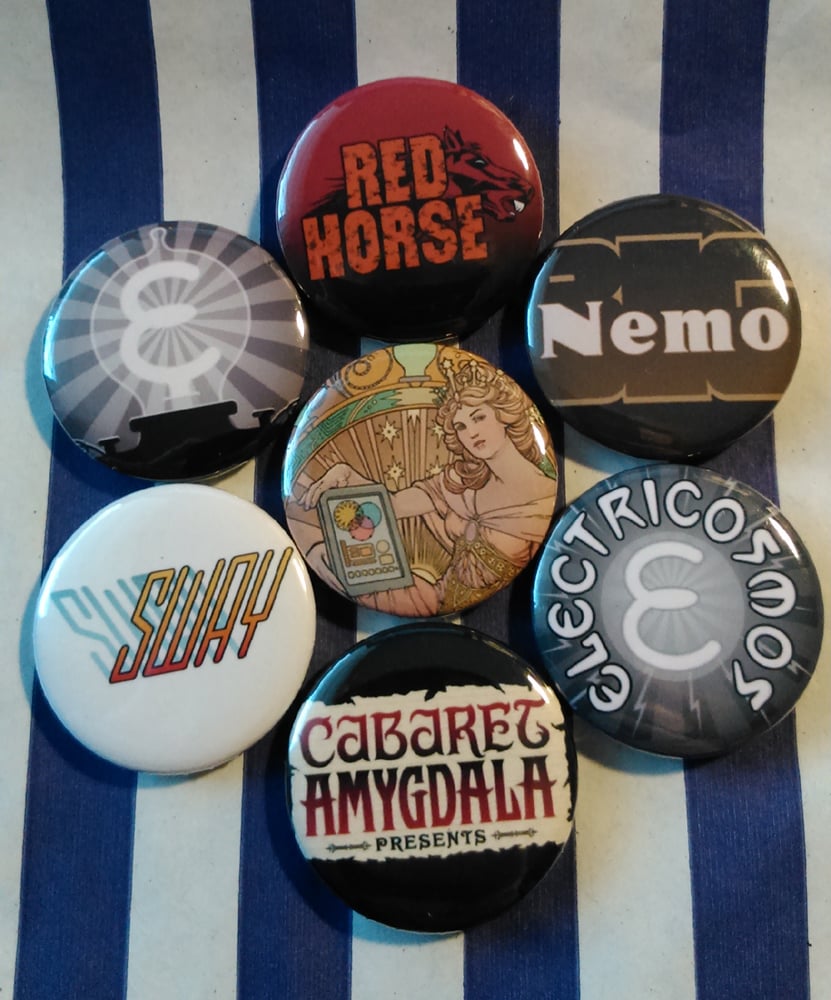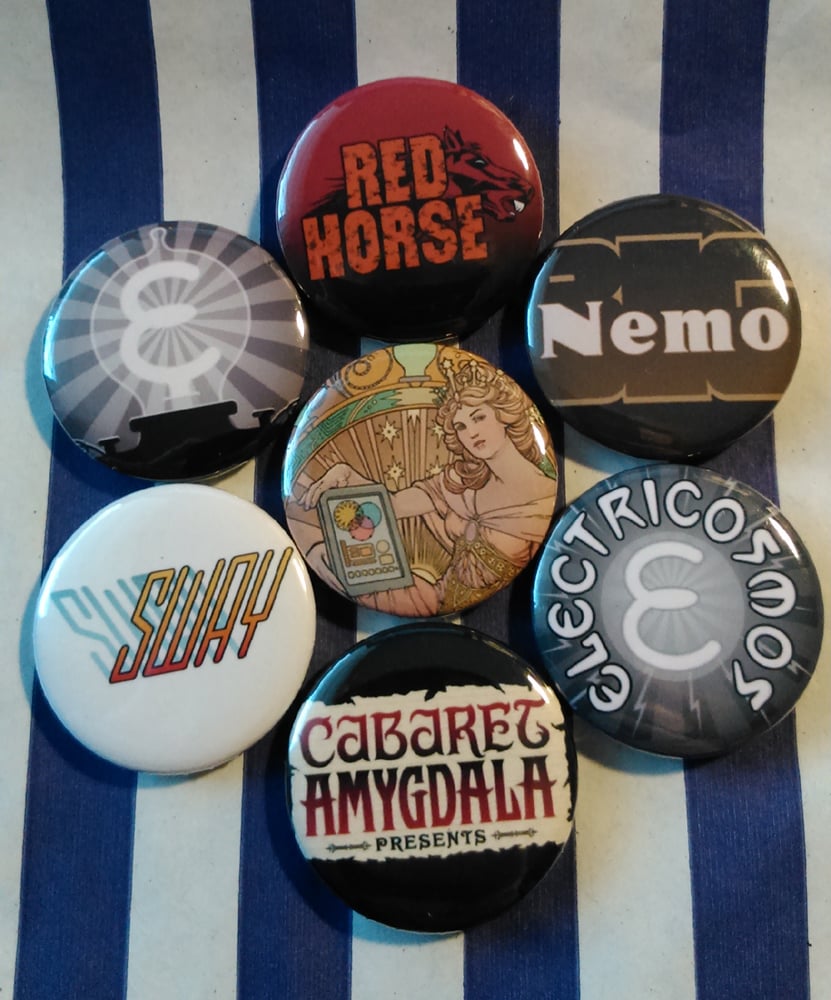 Set of Seven Electricomics Badges
by Colleen Doran and Alan Moore
£3.50 / Sold Out
A set of all seven Electricomics badges, featuring:
The logos of all four of the forthcoming stories - Big Nemo, Sway, Red Horse and Cabaret Amygdala,
The Electricomics Logo itself,
Electricosmos- the logo of the open publishing platform.
All logos were designed by the Mighty Todd Klein.
As well as the logos, there is also the lovely muse of Electricomics from Colleen Doran's cover, coloured by Jose Villarrubia.
******PLEASE READ******
Big Cartel does not have large groupings of countries as shipping options, it wants me to put in shipping for each country separately.
The shipping rate is the same for everyone in each zone, so I have just put one country from each zone to make life easier for myself!
For shipping to Europe, Including Ireland, select Austria in shipping options,
For World Zone 1, select America,
For World Zone 2 please select Australia.
For info on what world zone you are in click here: http://www.royalmail.com/international-zones
Shipping on multiple items will be combined automatically.
Apologies for any confusion or inconvenience caused.